Sports massage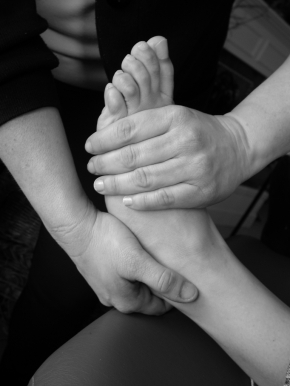 With a purpose built clinic in Swavesey, just north of Cambridge we are here for all your sports massage and therapy requirements.

Whether you are looking for a pre/post event massage or are suffering from a soft tissue injury, through massage and other specialised techniques we can help ensure you are back at your best in no time.

Sports massage will also help the body to recover from training quicker and more effectively - thus in turn helping to prevent injury and improve performance.

Having been involved in competitive sport for over 25 years, through our knowledge, expertise and experience we will assess, treat and strengthen the body!

For Health & Fitness think Escential!
PRICES: -
£40, 1 hour consultation, analysis and treatment (This is applicable for your first appointment and then 30 min sessions thereafter).
£25, 30 min sports massage treatment
£60, Sports Package. This includes a pre and post event massage as well as a maintenance sports massage treatment. Perfect if you are preparing for an upcoming sporting event
Tailor Made Packages - call us today to discuss your sports massage requirements
Club Affiliation Scheme
Are you part of a sports club??? Do you want to benefit from a 10% discount for all club members?
Call us today, to sign up to our Club Affiliation scheme, and you and all your club members can benefit from 10% off sports massage treatments.
SPIRIT HEALTH CLUB, HOLIDAY INN, CAMBRIDGE
We are proud to be working in partnership with Spirit Health Club, Cambridge. Appointments available throughout the week. Club members receive 10% discount off all sports massage treatments.

To book an appointment or to find out more, please call us.